The Best Office Cleaning Checklist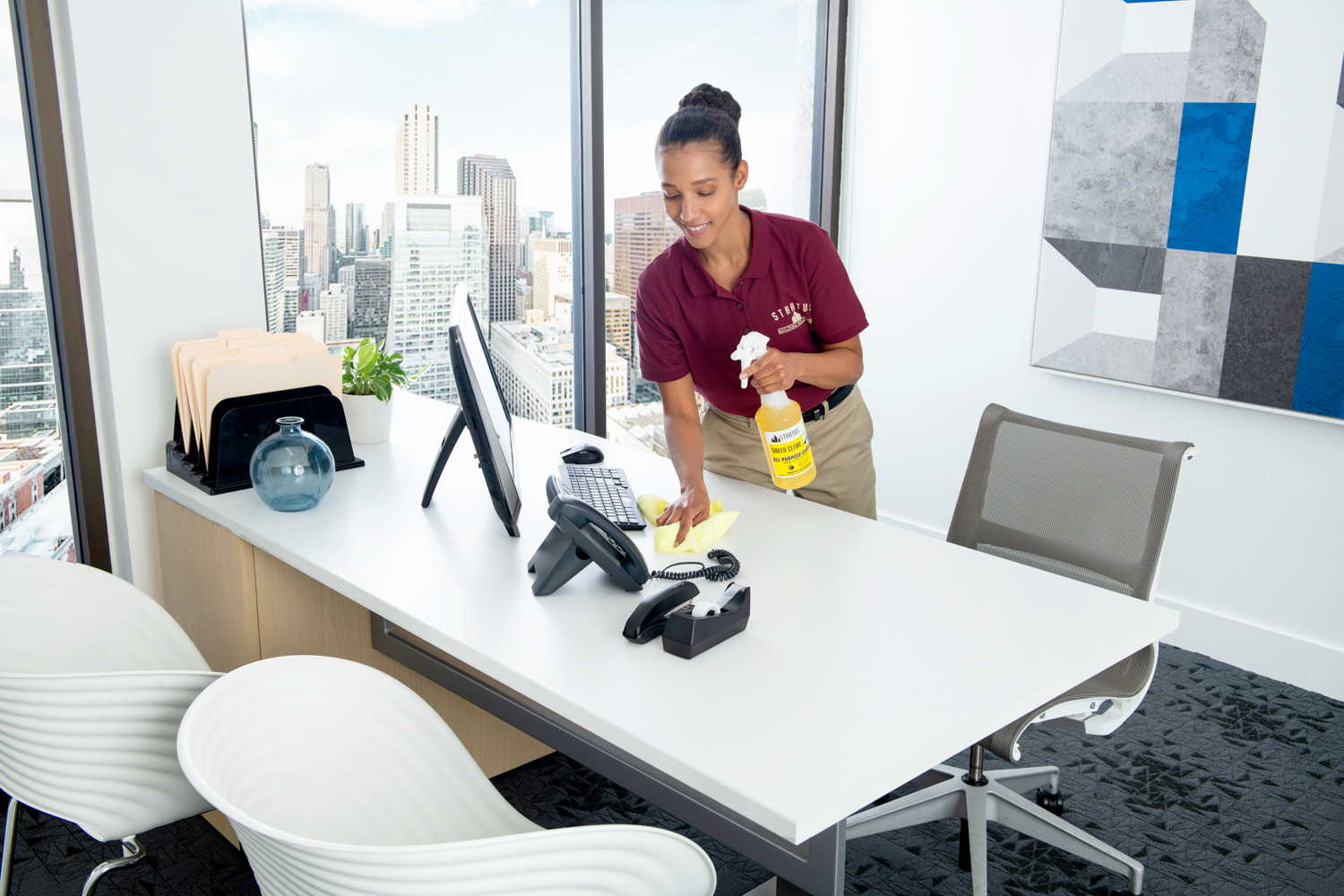 If you manage an office, you should keep it as tidy, clean, and organized as possible to maximize efficiency. In order to maintain a positive work atmosphere and inspire employees, you should also make sure that it is healthy for them.
Make sure to plan routine office cleanings to achieve this. You and your staff can take care of office cleaning on your own, or you can hire experts to perform maintenance chores. Try using this office cleaning checklist if you're organizing a cleaning schedule. This comprehensive list of office industrial cleaning supplies can help whoever is doing the office cleaning achieve a great job.
Industrial cleaning supplies you will need for your office cleaning:
Vacuum Cleaner

Plastic Buckets

Broom & Dustpan

Bleach

Sponge Mop

Trash Bags

Rubber Gloves

Dust Towels

Cleaning Supply Cart

Brillo Pads

Mold & Mildew Cleaner

Glass cleaner

Disinfectant Wipes

Newspapers or Coffee Filters (for streak-free window cleaning!)

Cleaning Towels – For General Surface Cleaning

Air Freshener

Wood Polish

Soft-Scrub

Stainless Steel Cleaning Polish or Powder

Lysol or Other Floor Cleaning Solutions
Tools and Appliances needed 
These appliances and tools can make or mar your office cleaning. Be sure to have all your bases covered, and purchase the best quality. These are the primary products required for cleaning all types of floors:
Vacuum cleaner

Long and hand brooms

Mop and bucket

Floor scrubbing brush and dustpan
Common cleaning products needed 
These are all-purpose products you'll use regularly:
Spray bottles

A duster or dust cloth

Glass cleaning cloths

Trash bags

A caddy to carry your supplies

Disinfecting wipes

Abrasive cleaners

Disinfectants

Heavy-duty degreasing solution

Dishwashing liquid

Air freshener

Glass cleaners

Shower cleaners 

Stainless steel cleaner

Laundry detergent

Stain remover

Descaling solution

Toilet cleaning solution

Floor cleaner

Furniture polish

Oven cleaner

Carpet cleaner
Personal Protection supplies needed for office cleaning
You would need industrial cleaning supplies for your personal care because cleaning products can be hard on the eyes, skin, and lungs. So, when purchasing the products for yourself or the cleaning company, remember to get the following:
Shoe covers

Rubber, latex, or nitrile gloves

Dust mask

Antibacterial handwash
There you have it! This list of industrial cleaning supplies contains all you'll need to tick off on your office cleaning checklist.